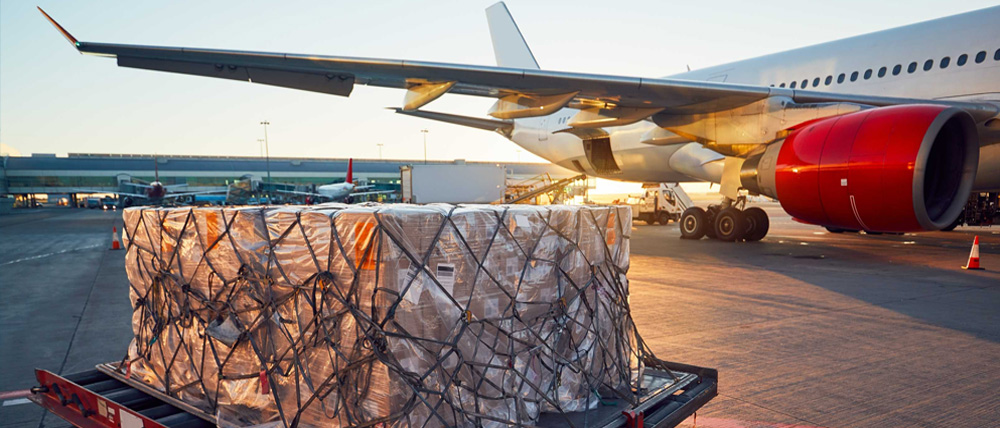 All Over The World in a Short Time
All Over The World in a Short Time
Glorious Logistics offers daily door-to-door air freight operations and same-day pick-up and delivery capabilities for all your time-critical deliveries.
Whether there is a need for consolidated or direct air freight forwarding service, our expert professionals are ready to route your goods to or from almost any point in the world. Due to an ever increasing demand for shorter transit times internationally, we utilize premium air freight carriers with established routings for our consolidations. Many different options are available for the most competitive and reliable air freight forwarding service.
GLORIOUS manages airfreight shipments to and from all airports all over the world, thanks to our strategic presence in major TURKEY and European cities and to a network of trusted partners. This means with GLORIUS no destination is impossible to reach.
GLORIOUS offers a customized service featuring dedicated customer care and a wide range of value-added services. These services allow GLORIOUS to offer tailor-made solutions for the control of the entire supply chain, from supply to production, from deposit to distribution.
GLORIOUS Air & Ocean is the service that knows no limits. GLORIOUS ships all types of goods anywhere in the world. The goods are stored in company-owned warehouses, so you do not have to worry about carrying out the customs formalities, and also long-haul shipments are executed swiftly. Home delivery is also available.
Air 24h/48h
This is GLORIOUS's direct and fast service for shipments among airports. It is the best choice for urgent and important shipments, with no size or weight restriction, compatibly with the specific requirements of international airline companies.
Air 72h
This is GLORIOUS's most convenient service when you need reliable, efficient shipments to the major destinations all over the world. GLORIOUS owes its success to its excellent air cargo service. We have more than twenty years of experience. During that time, we've become expert in scheduled freight transportation by air and all its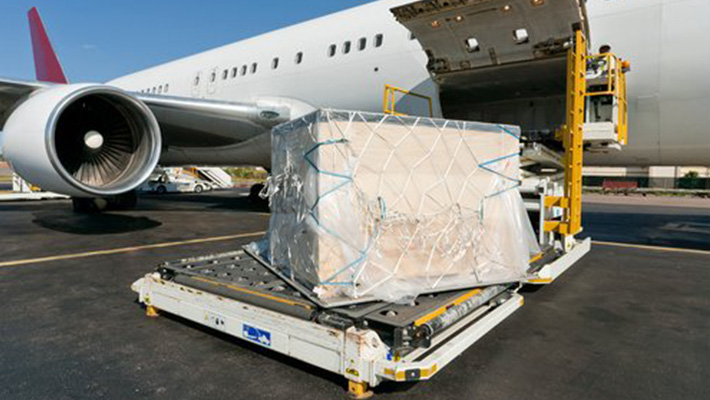 related services. The strength of our air freight service is based on several factors:
Collaboration with airlines
We work closely with all major airlines around the world. Ongoing negotiations ensure that we always have the cargo space we need and the ability to offer you competitive rates - even during the high season.
Customized booking process
GLORIOUS attaches great importance to customizing the booking process for our customers. That's why we strive to find the air freight solution that best suits your needs. We'll ask you when the freight is available, what the required delivery date is, and if there's potential to save on time or cost. Your answers to these and other questions help us decide if you should book the air freight as direct (1-2 days), deferred (3-4 days) or slow-air (5-7 days). We'll also see if our sea-air service is a better solution for you.
Consolidation management
Where possible, we'll erect and dismantle Unit Load Devices (ULDs), reducing significantly the risk of damage to your shipment and saving you time and expense. We can do this because many of our freight stations have their own ground transportation at or around the airport. No sub-contractors, just our own people and resources.
Clear communication
Communication is an essential part of our service, so we'll keep you fully informed of the status of your shipment.
Experienced air freight employees
Our experienced air freight staff are always happy to advise you on the options and savings we can offer you. 
We'll ask you when the freight is available, what the required delivery date is, and if there's potential to save on time or cost. We strive to find the air freight solution that best suits your needs.
GLORIOUS has close working arrangements with a wide range of air freight carriers and agents located on major airports worldwide. Air freight is an important part of our range of services offering full supply chain management.
Overview of air freight services
Global Door-to-door, import and export
Time Definite Services: 24 / 48 / 72 hours
Charter flights and special projects
Transport of dangerous goods
Complete Import handling incl. warehousing and distribution
First flight out services
Consolidation services
Customs clearance and documentation handling
Combined Air and Ocean freight services
Procurement logistics
ISO 9001:2008 certified
Ever thought of combining sea and air freight?
In addition to sea freight, GLORIOUS has sea/air services to many countries. The sea/air service combines the best of air and sea freight. If your deadline is not going to be met using sea freight, the sea/air solution may be the answer; shorter transit times than for the sea option, and the costs are less than they would be with the air service. By offering the sea/air service, GLORIOUS helps you to meet your deadlines as efficiently as possible.
GLORIOUS for delivery
GLORIOUS's air freight service delivery qualifies as a 24-hour service, with a worldwide network, excellent information, keen pricing and – most importantly – employees who approach air freight as an interesting challenge. We make every effort to deliver the best assistance and information.
Fast, faster, fastest
If you have chosen the fastest method for sending your shipment, we realize that every minute counts. GLORIOUS has been an air freight specialist for many years, and undertakes this task with pleasure.
Air-freighting special goods
GLORIOUS is also just the company you need to air-freight your special goods, such as dangerous cargoes and perishables.