Dealing With Customs Formalities & Tax Issues
Dealing With Customs Formalities & Tax Issues
GLORIOUS acts as a tax representative of international companies
A customs declaration is required for all product (non-document) shipments by customs authorities for import control and duty and taxes calculation. GLORIOUS specializes in providing cost effective custom clearing services. We handle the clearance of various consignments arriving by Air, Land and Sea. We ensure speedy clearance of your consignment and delivery to your doorstep. In this we also provide all documentation, cargo handling, examination of shipments, cargo carting, ocean and airfreight forwarding and warehousing services.
Our staff keeps abreast of the latest updates of procedures, rules, and regulations associated to trade and customs restrictions. Our clearance department is well versed in giving constant assistance to the clients in regards to:
Permanent Export and Import Procedure
Temporary Import Procedure
Transit Import/Export Procedure
Hazardous Cargo Handling Procedures for Import & Export
Temperature controlled & Perishable Shipment Handling - For Import & Export
Personal / Commercial Vehicle registration and Cancellation Processes – Inward & Outward
Cargo Handling
Medical Shipment Handling
Project Cargo Handling, O/D Cargo Specializations – Import & Export
Charter Flight Services
PERSONAL EFFECTS & HOUSEHOLD GOODS
Legal Valuation and Assessment of the Goods.
Custom Duty and Tax Assessment.
GLORIOUS offers you an extensive logistics service package, including the handling of all customs formalities and tax issues. Our team of experienced and certified declarants takes care of all customs formalities. They also give advice on the import, export, transit and storage of goods.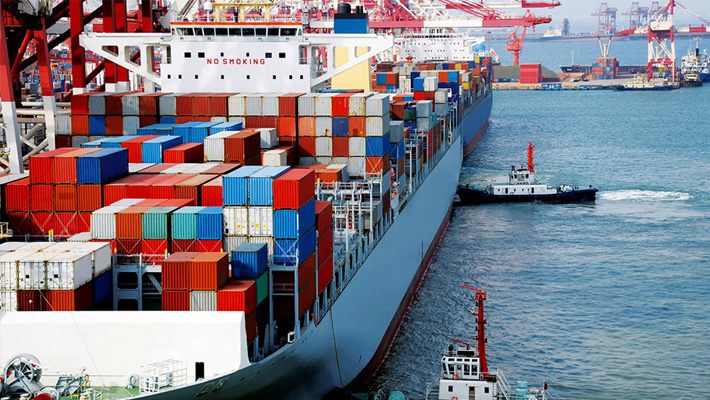 Hassle Free Life is our Gift for You
Customs clearance is a complex process and it is vital to make accurate declarations.
GLORIOUS, we are very familiar with customs processes and we are electronically linked to the customs departments. We can cut through the red-tape, complete documentation quickly and correctly and get your shipments custom cleared fast, keeping your goods 'on the move'.
Our international network allows us to be up-to-date with the current Customs issues and legislations, latest customs requirements and procedures in various countries.
Customs Clearance
Main freight offers customs clearance for both your road transport shipments and Air & Ocean shipments. If you are looking for successful customs clearances, please consider this
Commercial Invoice
The following items must be included on the commercial invoice:
Goods description including statistic codes (HS-codes)
Gross & net weight; packaging types and amount
Packing list
Value per piece and the Total value of the shipment
Currency of the transaction
Country of origin and destination
Name and address of importer and exporter
Bank details of the importer and exporter
Delivery conditions (Incoterms)
Date of issue
Scope of Clearance for Sea/Air:
Export Declaration
Import Clearance
Free zone documentation/ Internal Transfers
Cargo Inspection