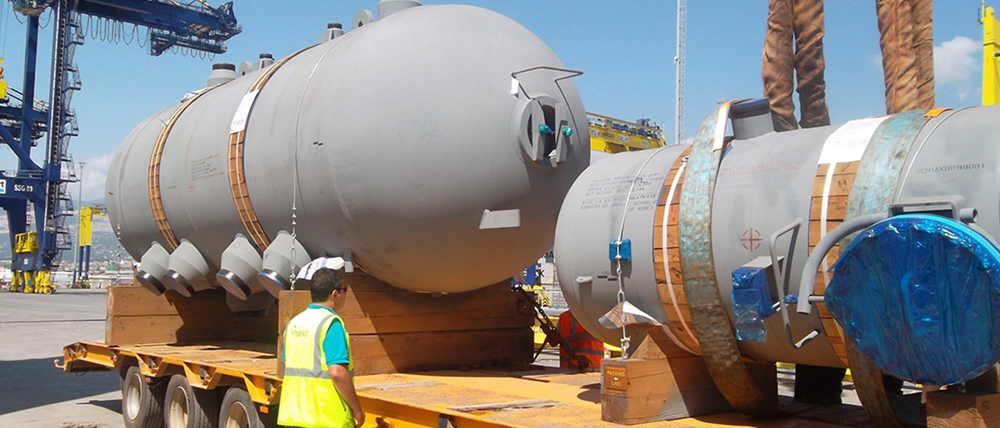 Heavy, Difficult & Big Machineries Lashing for Good & Safest Movement
Heavy, Difficult & Big Machineries Lashing for Good & Safest Movement
We provide A-Z logistic services including cargo Lashing and Securing
Lashing is used for heavy, difficult & big machineries for good & safest movement. There are two types of lashing. One is Cord strap lashing & another one is Tested wire lashing.
GLORIOUS specializes in lashing and securing of loose / palletized cargo in containers to prevent any kind of damage during transit. Our experienced personnel are trained to safely secure your valuable cargo using different types of lashing accessories and timber braising /blocking as required. 
We stock complete range of lashing materials like lashing straps/ belts, cargo nets/ bars, dunnage bags, chains & accessories, wooden dunnage etc. thereby enabling us to respond immediately to all your requirements 24/7. 
Car Lashing Services: 
We are experts in stuffing and lashing of cars in 20'/40' containers right from a single car to multiple cars in 2 layers as per the requirement of the clients. Our skilled and experienced lashing teams are well equipped and work 24/7 to ensure timely deliveries to the port. We take extreme care in handling the vehicles and use only quality materials for stowing and lashing. We conduct load calculations and consult with our clients prior to executing the work thus enabling them to have the confidence of shipping the cargo. We can offer: 
Heavy Equipment lashing & chocking with Sea freight containers & Road vehicle beds.
Palletization, Shrink wrapping and lashing. 
Wooden box & Steel box fabrication matching to the cargo requirement. 
Saddle & Skids with lashing. 
We have years of experience in stuffing, lashing and choking of various types of cargo in containers as well as break bulk cargo. Since each cargo type is different, we customize the lashing and choking technique to best suit the nature of the cargo.
Commonly used types of lashing include loop lashing, direct lashing, tie down lashing, cross lashing and harness lashing. We have skilled staff and workmen who have experience in lashing and choking of various types of cargo including steel coils and sheets, automobiles, palletized/unitized cargo, machinery and equipment, ODC cargo, container cargo, etc.
Along with providing stuffing, lashing and choking services, we are also suppliers of all lashing products.
Some important criteria to be considered in using lashing material:
Good capacity of retraction
Range of operative temperature (-40°C ,+75°C)
High resistance to U.V. rays and all weather conditions
Very high resistance to absorb shocks during transport
Excellent retained tension due to its elastic elongation
No damages caused to the lashed products
Fast and easy to handle and re-tension able
Safe to use for lashing personnel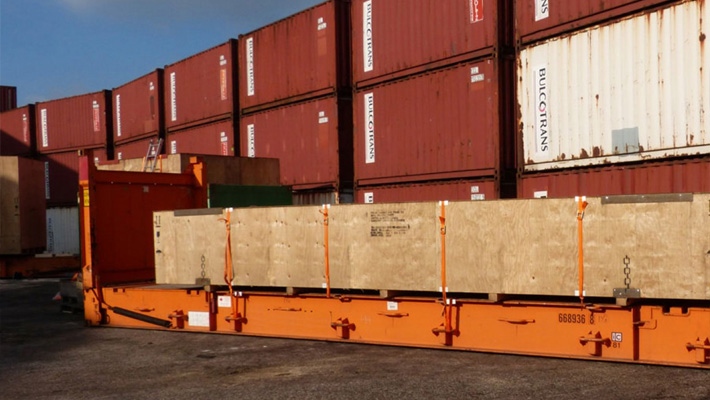 "Cord strap standard Heavy duty strapping" is used for strapping a wide variety of goods. Corded strapping performs like steel strapping but without it's disadvantages. Especially for difficult or heavier loads. A safe one-way strapping system featuring a retentionable buckle. Cord polyester strap can absorb considerable more shock than the equivalent size of steel strap without damaging the load, breaking or permanently stretching. These properties make cord strap polyester strap ideal for applications. Where the load is subject to shock during transport by road, rail or sea.
Wire Lashing (Tested Wire/Non-Tested Wire)
Strong more than steel belt
Weather resistant
Hard
High tension
Safe
Especially used for big & heavy machineries
Safe in movement
For two way use
High degree of toughness
Excellent properties
"Tested Wire Lashing" is used for heavier loads & big machineries. It is safe system featuring heavy duty & high-tension wire & Buckle. These properties makes ideal for featuring is subject in movement during transport by rail, road or sea.